Our Team
Vanessa has over 25 years experience of working in Deal as a Financial Adviser.
After a successful career firstly working as a Retail Investment and Specialist Protection adviser at Halifax branch in Deal and then with St James's Place Wealth Management, Vanessa is now joined by Matthew to help continue giving valuable advice.
The value of pensions and investments can fall as well as rise. You may get back less than you invested.
Your home may be repossessed if you do not keep up repayments on your mortgage.
Estate Planning is not regulated by the Financial Conduct Authority.
We provide holistic advice but specialise in the following areas:
a
 

  Vanessa Harrison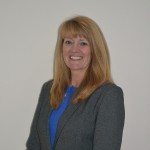 Vanessa is a Diploma qualified  Financial and Mortgage Adviser. Holding additional certificates with the Chartered Institute of Insurances in Equity Release and Long Term Care.  Vanessa is also an accredited member of the Society of Later Life Adviser (SOLLA). She has over 25 years experience in the financial sector.
Vanessa  has built a reputation of providing professional, quality and most importantly honest advice, she is used to meeting clients face-to-face on a regular basis to ensure any advice given is still appropriate for goals set and for a general catch up.  She is happy to arrange an initial meeting without obligation.
Vanessa is aware that some women may prefer to deal with a female financial adviser when discussing personal finance and planning for the future. She offers clients the highest level of client care, due diligence and professionalism. Vanessa has a vast amount of experience dealing with clients with traumatic backgrounds, when in these times a sympathetic, understanding and friendly approach can ease the burden of financial complications.
Outside of work Vanessa enjoys supporting local rugby and football teams with her son, watching her daughter in dance and drama productions and walking her golden retriever.
aa
a
   

 Matthew Halpin

As a Client Manager for Vanessa Harrison Wealth Management Ltd, Matthew's main duties are to provide a high quality of service to our customers, making sure that they are completely satisfied with the services and products which we provide. Matthew will liaise with the mortgage lenders and has a vast knowledge on lender's ever changing criteria.
Matthew, alongside working with customers, has been shadowing Vanessa and learning the trade of Mortgage Advice. Matthew has been training in the field and studying to pass exams to become a fully qualified Mortgage Adviser. Matthew will then continue to work alongside Vanessa, as she continues to advise on Investments, Pensions, Long term Care and Equity Release. While Matthew will concentrate on Mortgages and protection advice.
Matthew is currently thriving in his position, enjoying working in a growing business and is excited for the future of the company.